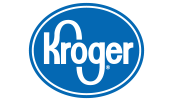 YOU CAN HELP! Just shop, swipe your Plus card and earn rewards for Pink Ribbon Connection.
1. Visit www.krogercommunityrewards.com
2. Locate Indiana and click "Enroll Now"
3. Sign in to your online account or create an account
4. Select Pink Ribbon Connection, and click "Save"
Pink Ribbon Connection will start earning rewards on all qualifying purchases made using your Plus Card! Sign up today! zing example of quilting magic! Buy your tickets and spread the word, please.