Monthly

educational gatherings are opportunities to hear from professional speakers on pertinent breast cancer related topics. Programs are held at the Pink Ribbon Connection office (1139 Shelby St, Indpls) from 5:30-7:00PM. Light dinner is provided. Park free in the

Goodwill parking lot or the

lot across from Subway, next to the Brass Ring Restaurant. You may also park on any of the nearby streets. Please write or call if you have any questions.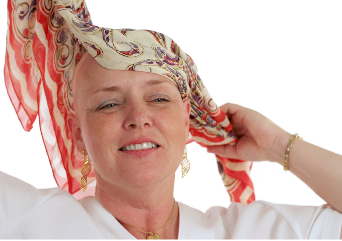 Thursday, March 1; 5:30 - 7 p.m.
Dr. Niraj Gupta will discuss Cold Cap Therapy, which involves the use of a special set of caps, cooled to very cold temperatures, thus preserving the patient's hair. The New Landscape in Breast Screening Imaging: What's Coming Next. Dr. Erica Giblin will discuss cutting edge breast cancer screening imaging such as breast US, tomosynthesis, as well as shorter-than-ever breast MRI protocols. These protocols are being used to screen women with dense breast tissue and women that are in the 'average' risk category and how these imaging modalities can help prevent 'missing' a breast cancer on mammogram.

Saturday, March 24; 9 a.m. to noon
Bras and Breakfast (walk-ins also welcome)
Join us at Pink Ribbon Connection to choose three FREE mastectomy bras! Bras are new or very gently used, and we have most sizes. Enjoy free breakfast while we help you find the perfect size mastectomy bra.There are no financial restrictions. If you need mastectomy bras, we want you to have them!